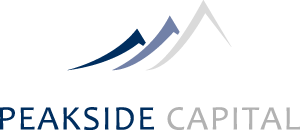 Peakside raises €160 million equity for PREF IV fund in first closing
Frankfurt, 8. Februar 2021 – Peakside Capital Advisors AG ("Peakside") has raised €160 million in equity in the first close of the Peakside Real Estate Fund IV (PREF IV), which corresponds to 80 percent of the equity base of the predecessor fund. The capital stems from institutional investors and family offices across Europe.
Overall, Peakside plans to raise around €350 million of equity for a total investment volume including debt of up to €900 million for PREF IV. Target IRR is set at 15 percent net p.a. The focus of the fund lies on German real estate investments impacted by pricing dislocations and opportunities with value-add potential within a price range of between €30 million and €150 million per investment.
Stefan Aumann, Managing Partner at Peakside, says: "We are especially proud that almost all investors of the predecessor fund PREF III have also committed to the first close of the fourth iteration. Returns in both funds II and III are significantly above expectations, affirming the trust the investors put in our products."
Zur kompletten Pressemitteilung